Main content starts here, tab to start navigating
About Us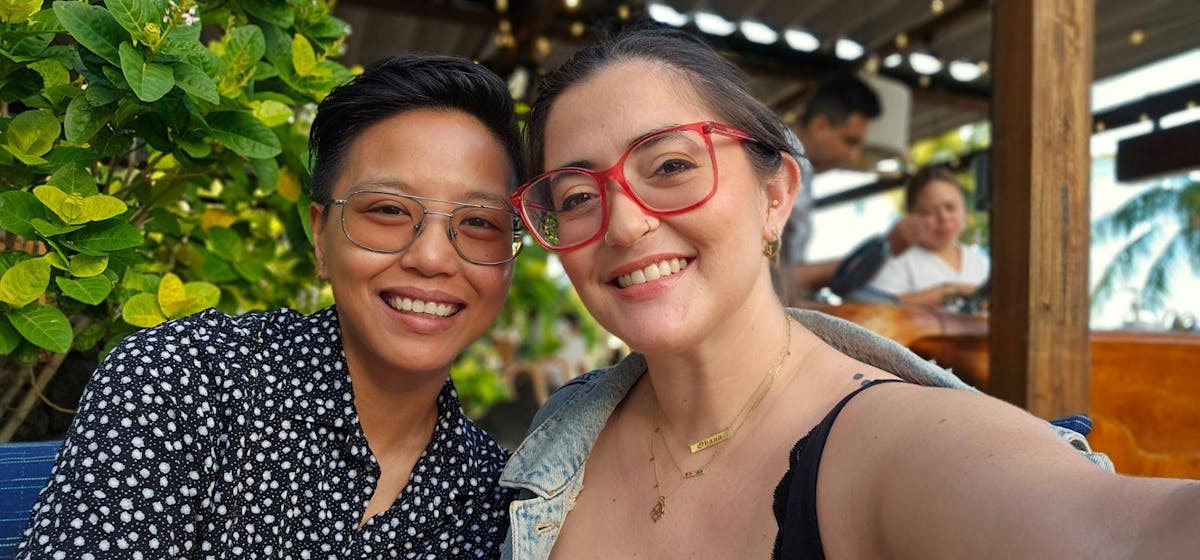 Shalom and Aloha! We are a local and a New Yorker making New York-style bagels and traditional and locally-inspired schmears in the heart of Honolulu. After years of stuffing bagels in the carry-on when returning from Talia's home in New York, we decided to try our hand at making our own. Upon hearing news that the island's only Jewish bagel shop closed, during the lockdown we got to work in our home kitchen and made hundreds of bagels (and many flagels) before landing on the perfect nostalgic taste. In November 2021 we began selling bagel flights on Instagram, and by January 2022 we had worked our way to a commercial kitchen space and into the local farmers market scene.
In July of 2023, we opened our very first storefront location in Ward Village where we serve classics like BEC (bacon, egg, and cheese), tuna and egg salad sandwiches, and exclusive center-cut sliced lox (you can't get it anywhere else on island!) flown in from Acme Seafood in Brooklyn, NY. We also offer unique sandwiches such as the Aww Zhuga Zhuga (pulled chicken breast slathered in a Yemenite spicy cilantro sauce) and the Televegan - masabacha (chunky hummus) with roasted eggplant and arugula.
Mission Statement:
Our mission is two-fold: to bring comfort food to the Jews of Hawaii and to bring Jewish food to the local community. On Oahu, everyone has had a bagel, but most people haven't had an authentic bagel experience. Our goal is to provide customers with a taste of New York while providing education about the Jewish origins of this iconic food. Our process is based in tradition, but many of our flavors are inspired by local dishes; therefore, local production is our top priority. Whenever possible, we source our ingredients locally, from flour to produce, and even packaging. At Tali's Bagels & Schmear, we aim to feed you something you've never tried before, and something you're sure to come back for.