Main content starts here, tab to start navigating
About Us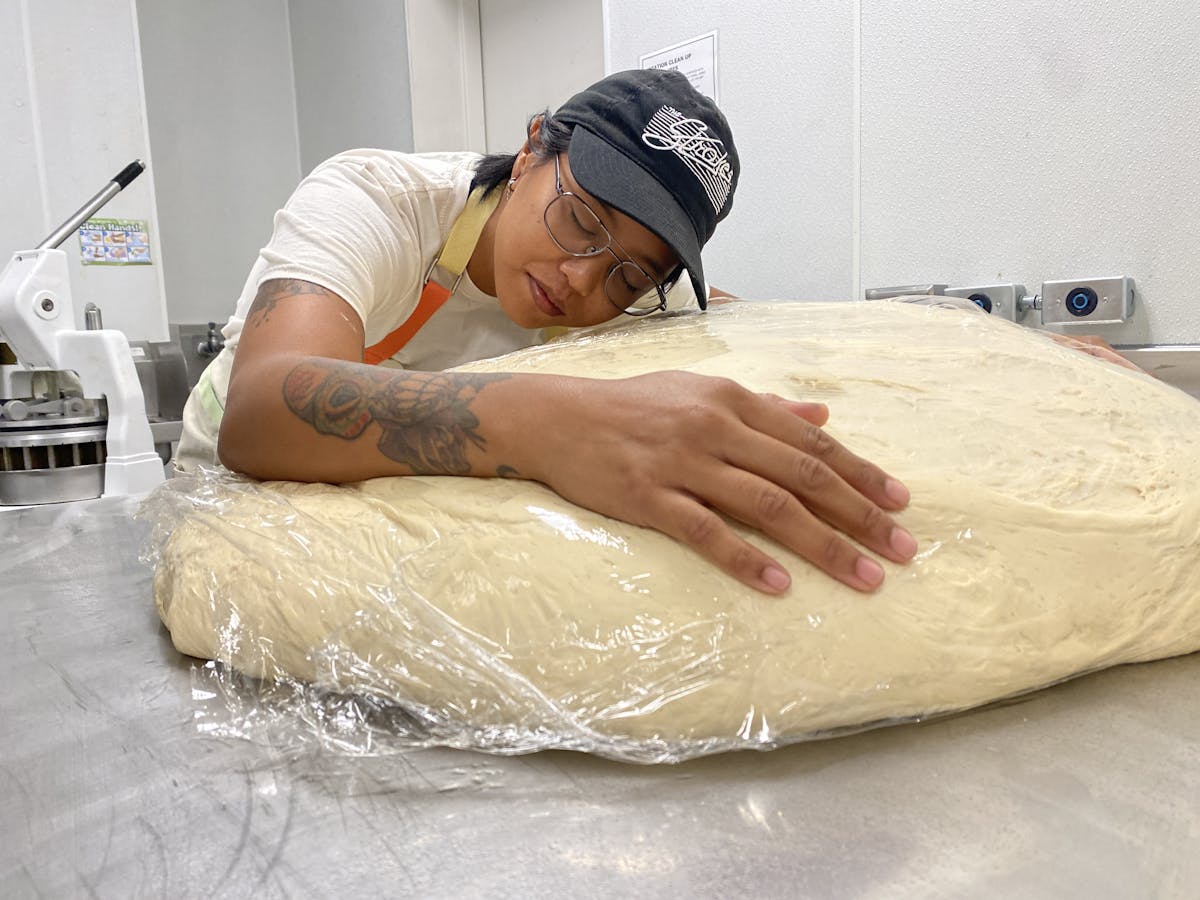 Shalom and Aloha! We are a local and a New Yorker making New York-style bagels and traditional and locally-inspired schmears in the heart of Honolulu. After years of stuffing bagels in the carry-on when returning from Talia's home in New York, we decided to try our hand at making our own. Upon hearing news that the island's only Jewish bagel shop closed, during the lockdown we got to work in our home kitchen and made hundreds of bagels (and many flagels) before landing on the perfect nostalgic taste. In November 2021 we began selling bagel flights on Instagram, and by January 2022 we had worked our way to a commercial kitchen space and into the local farmers market scene.
Today, our fresh bagels & schmear are available at four different locations throughout the week. Unlike supermarket bagels that are soft and bread-like, our bagels are boiled and baked the traditional way – just how Talia's ancestors did it – yielding a bagel that is crispy on the outside and extra chewy on the inside. And while our bagels are the real draw, our customers come back for our innovative and house-made schmears.
"Schmear," the Yiddish word for smear or spread, refers to the cream cheese that we top our bagels with. All of our schmear is made entirely from scratch: our cream cheese from whole milk and our vegan options from tofu. Our process is slow – and we wouldn't have it any other way. We don't cut corners and we do everything in-house (yes, we even smoke our own fish and make our own lox). Our food is prepared Kosher-style, all of our bagels are vegan, and over 30% of our schmears are vegan – ensuring that everyone can find something to eat when you visit us.
Mission Statement:
Our mission is two-fold: to bring comfort food to the Jews of Hawaii and to bring Jewish food to the local community. On Oahu, everyone has had a bagel, but most people haven't had an authentic bagel experience. Our goal is to provide customers with a taste of New York while providing education about the Jewish origins of this iconic food. Our process is based in tradition, but many of our flavors are inspired by local dishes; therefore, local production is our top priority. Whenever possible, we source our ingredients locally, from flour to produce, and even packaging. At Tali's Bagels & Schmear, we aim to feed you something you've never tried before, and something you're sure to come back for.